A company focusing on innovation
Phytimpact is an aboriginal biotechnology company that develops and manufactures ingredients from Canadian boreal forest plants, mainly wild blueberries, chokeberries, cranberries and blueberries, which target various markets in the food, nutraceutical and cosmeceutical sectors.
A dedicated and professional team
The company can count on an experienced team
Laurent Morin, the founder
Laurent Morin has the unique ability to make the link between sales and scientific functions in order to open up entirely new markets for innovative products. The founder has more than 20 years of experience in developing and implementing winning marketing and communication strategies so that his clients can stand out from their competitors on the local and international scene. His interest in innovation allows the development of creative solutions. Interested in agriculture and well-being, he has developed expertise in the production of wild blueberries and in the nutraceutical market over the past 8 years.
Cécile Bertin Ph.D Scientific Director
Dr. Bertin is a plant physiologist with extensive experience in the isolation and identification of secondary bioactive metabolites from plants. The great experience of the scientific director in a start-up company in the life sciences leads her to develop an entrepreneurial spirit, a spirit which she consolidates through obtaining an MBA at HEC de Montréal. She has also acquired extensive knowledge in ingredient portfolio management, formulation and intellectual property. She received her doctorate in horticulture from Cornell University in New York State in the United States and has is doing postdoctoral studies at the Boyce Thompson Institute in Ithaca, NY.
Michel Aubé engineer
An industrial engineer for over 30 years, he was the owner of Toptech in improving production processes before becoming the owner of a food processing company for 10 years. He brings to the team experience in rigorous management of the implementation of processes, optimization of production lines as well as his vast experience in management.
Marie-Claude Lamontagne production manager
With a university certificate in food science and technology from Laval University, Marie-Claude has been the plant manager of Maple Leaf in St-Anselme for the past ten years. In her duties, she supervised production, staff (80 employees) and was responsible for HACCP and GSFI (BRC) certifications.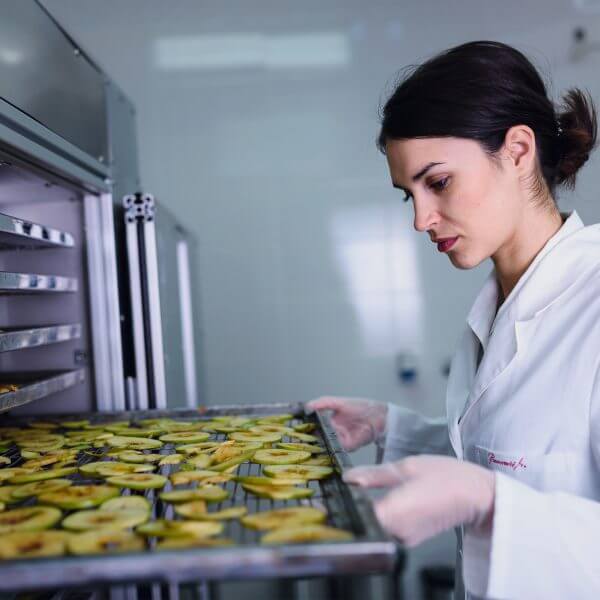 Business and scientific advisory committees
Phytimpact can count on a committee of scientific advisers who are recognized worldwide for their research, publications and innovations.
Also a management advisory committee was formed and is composed of engineer, experienced managers in the food industry who guide and validate the strategic plan of the company.